Guadalajara Vacation Packages
---
If you're seeking a taste of authentic Mexican culture, Mayan ruins and big-city amenities, Guadalajara is the place to go.
 
Explore Guadalajara
---
The birthplace of mariachi music, the sombrero and the Mexican hat dance, Guadalajara is a city you don't want to miss. Mexico's second-largest city is blessed with an abundance of parks, plazas, cathedrals, fountains, murals, colonial-era buildings and modern conveniences that make it a delightful city to visit.
Folie von :
Hospicio Cabanas

Slide 1 of 3: A World Heritage Site, Hospicio Cabanas is one of the oldest and largest hospital complexes in the Americas.

The Guadalajara Cathedral

Slide 2 of 3: Guadalajara Cathedral is an impressive religious landmark with a fascinating history.

Scenic View

Slide 3 of 3: Beach against the sky in Guadalajara, Mexico.
Mexico Themed Vacations
---
With Delta Vacations, you can choose from an exciting array of themed vacation packages tailored exclusively for a unique experience.
---
Learn more
about the official vacation provider of Delta Air Lines. For service and support from our U.S.-based Customer Engagement Center, call
1-800-800-1504
.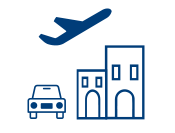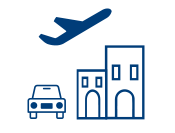 ALL IN ONE
The best vacation packages
designed for SkyMiles® Members.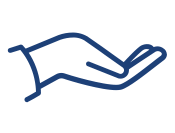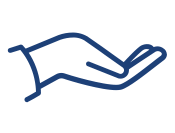 24/7 CARE
Experience a new standard of care and award-winning support and service —
whenever you need it.